Cult-Classic G-Shock GA2100 1-A-1 'CasiOak'
Cult-Classic G-Shock GA2100 1-A-1 'CasiOak'
A G-Shock knows nothing of ostentation. It doesn't care about the distinction of its wearer. It's remarkably unfussy. There's something about a G-Shock that goes against the core principles of purist watch obsessives. It works off a small circuit board and has tech-forward materials. And it was born in 1983, centuries after the era when the first watchmakers started writing the history of the mechanical timepiece.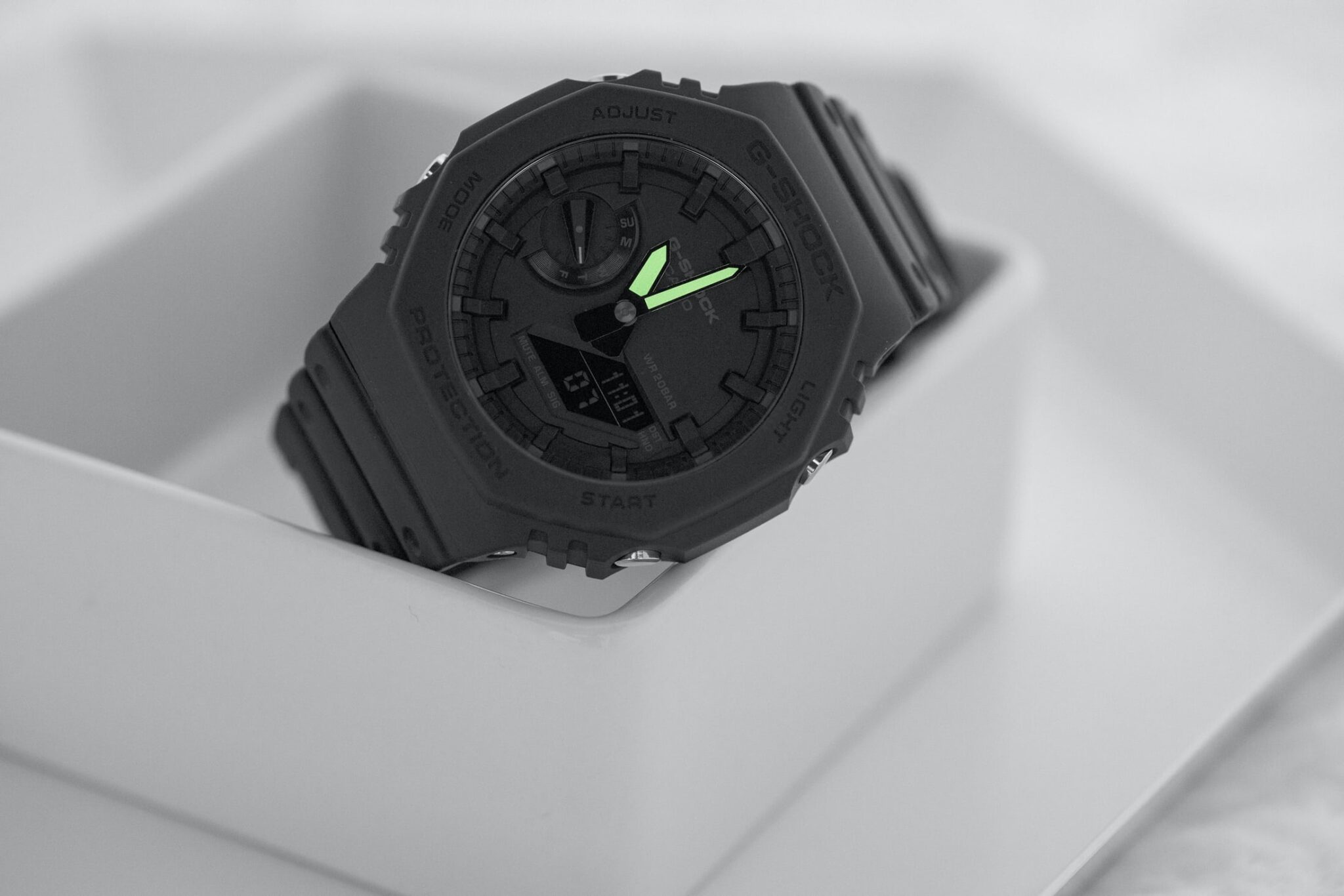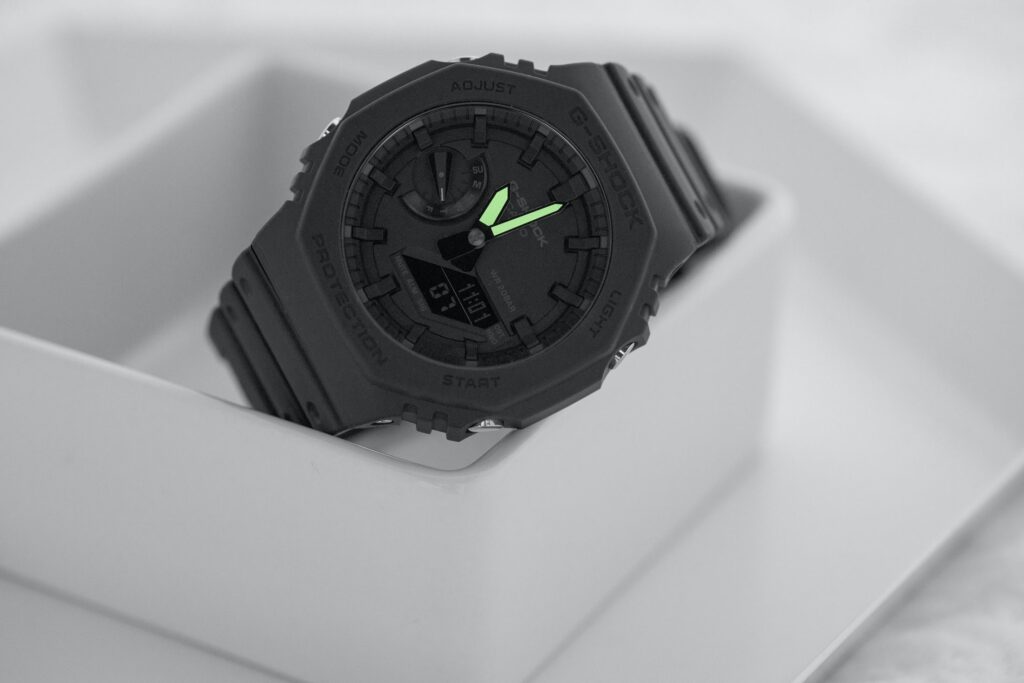 History
And yet, the G-Shock GA2100 1-A-1 is perhaps the single G-Shock that's most likely to convert people who don't generally embrace the line of rugged watches. Historically, Casio has indulged in the frequent introduction of new G-Shock models. Since Kikuo Ibe introduced the hard-wearing watch to the world, the range of models has grown dramatically. Certain models spawning sub-followings within the larger G-Shock world. But the GA2100 1-A-1 has found popularity with folks beyond the typical G-Shock fanbase.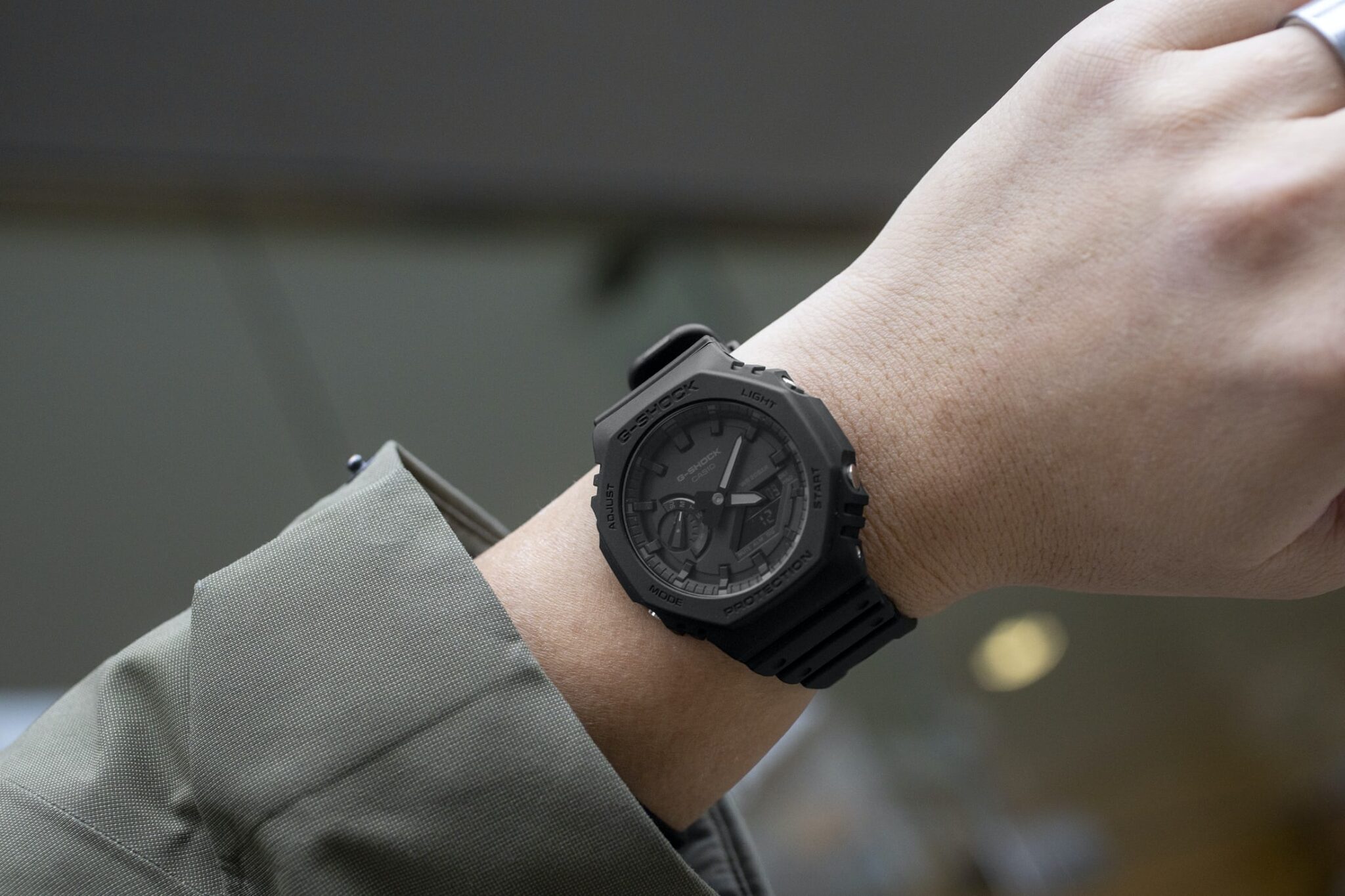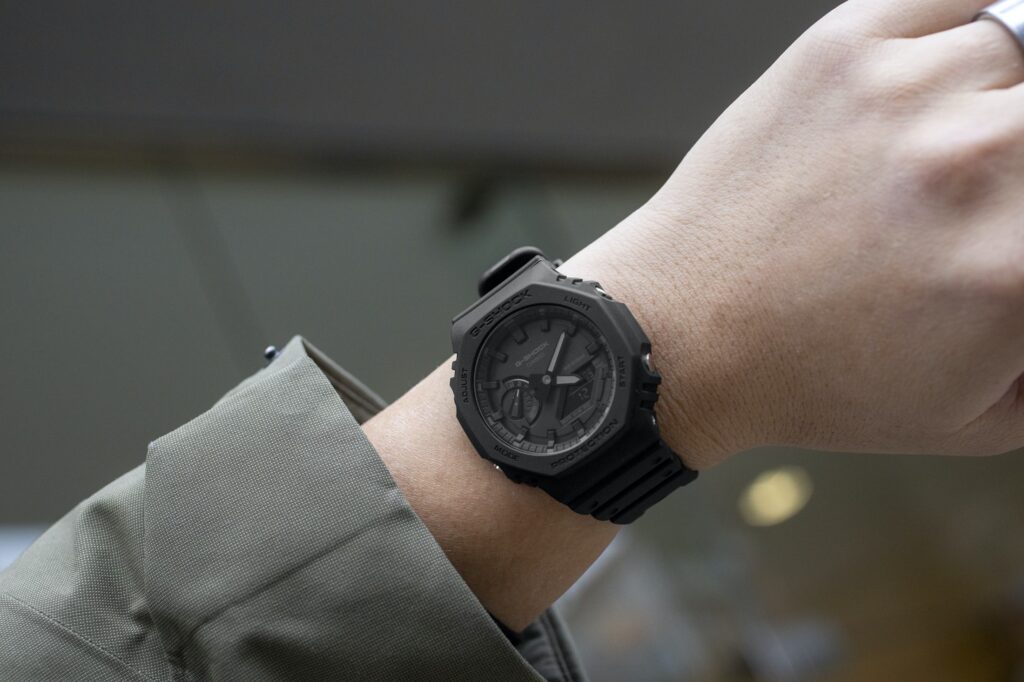 Case
So how does this watch manage to charm like the best of them? To start, it's the thinnest G-Shock currently in production. The case is 11.8mm tall, and even more, it wraps around the wrist in a way that makes it feel even thinner. The plastic case is practically weightless. By design, there's little room between the 48.5mm case and the watch bacause of the angle of the strap.
Carbon Core Guard
The case is wrapped around with the Carbon Core Guard tech. It is constructed with a thin layer of carbon fiber in order to bolster its strength. This helps to decrease the overall material usage without sacrificing any strength. The Carbon Core Guard doesn't change the feeling on the wrist, but it does inspire a sense of confidence that the watch would be fine even if it were run over by a car. There's a reason why G-Shocks are often worn by military and law enforcement personnel.