Maurice Lacroix : Get to Know it's Watches
The Legacy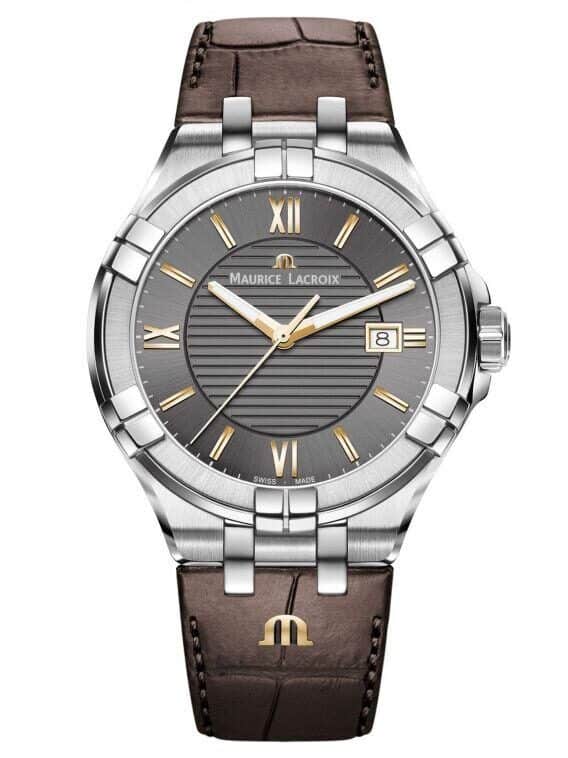 The headquarter located in the heart of Swiss Jura Mountain, Maurice Lacroix was  was founded as part of Desco von Schulthess of Zurich in 1975. Founded in 1889, Desco von Schulthess (Desco) is an older company with roots in the silk trade.
Brand Value
The company philosophy lies in its commitment to uphold the long tradition of high-standard Swiss watchmaking craftsmanship. The success relies of Maurice Lacroix lies on a method consisting of reliability, determination, quality.
Reputation
Maurice Lacroix enjoys the reputation of one of the affordable luxury watch manufacturer. Given the fact the company started with a watch assembly factory and sourcing agents for several other brands, they are known as one of the expert watch assemblers.
Over the years, Maurice Lacroix has moved from strength to strength and has proved with its latest watch collections that it is now as competent in creative design as it is in technical prowess.
Some of the Maurice Lacroix Models
Maurice Lacroix Eliros EL1098-SS002-410-1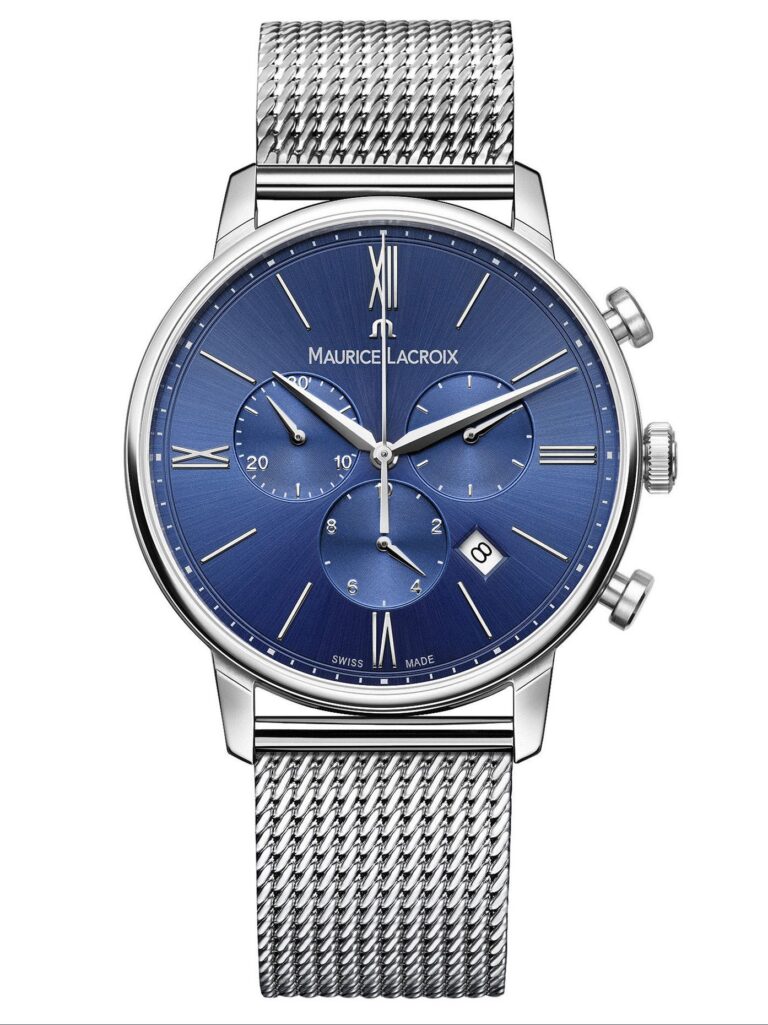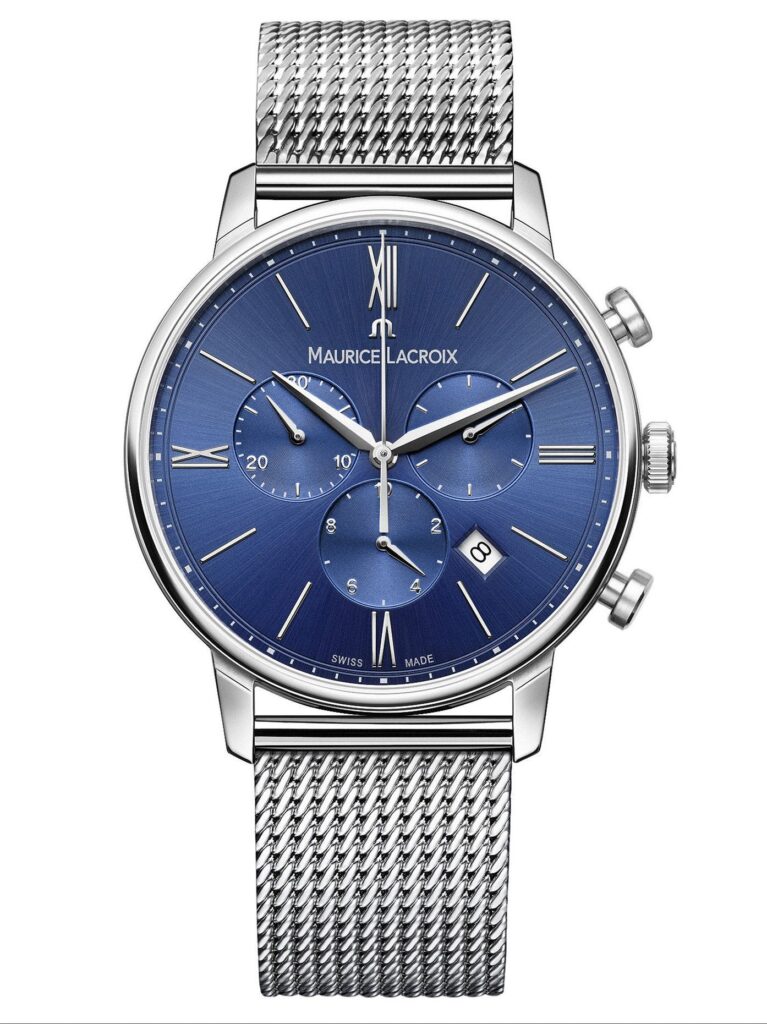 The calm, relaxed temperament of the Eliros collection provides an interesting contrast with the notion of recording elapsed time where speed is critical and fractions of a second matter. However, the Eliros 40mm Chronograph simultaneously combines both characteristics in one harmonious composition.
The inventory of functions also includes hours, minutes, a small seconds display and a chronograph. Indeed, while proving stylish no vital information is overlooked. Once more, in common with other Eliros models, subtle details augment ownership delight.
Maurice Lacroix A16028-SS001-030-1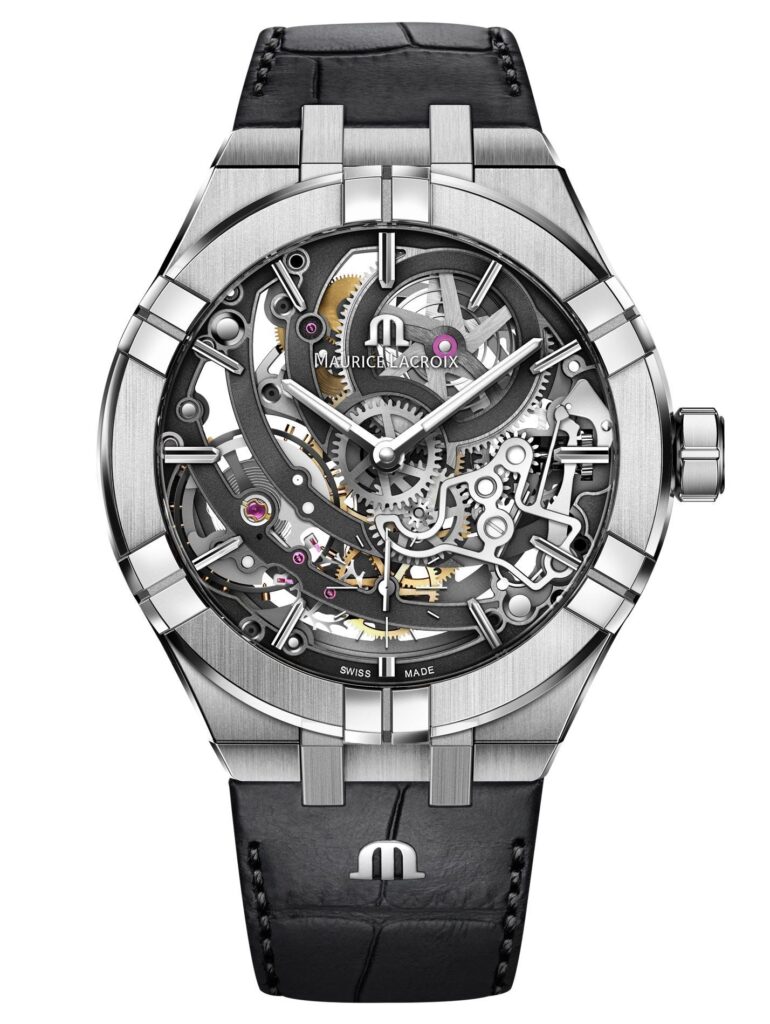 In a freshly restyled AIKON case, Maurice Lacroix has fitted a new manufacture, open worked, automatic caliber of unique design. True to its vocation of manufacturing high quality timepieces at an affordable price, deeply rooted in urban and contemporary culture, Maurice Lacroix presents AIKON Automatic Skeleton.
In the spirit of contemporary creation, Maurice Lacroix has made AIKON Automatic Skeleton the sum of many new features. In a wide AIKON case, reshaped in order to house this new type of movement, Maurice Lacroix gives the manufacture ML234 caliber its maiden voyage. It is open worked according to a whole new pattern, designed purposefully for this timepiece. At the crossroads between two Maurice Lacroix ranges, AIKON Automatic Skeleton blends the AIKON design cues with the watchmaking substance characteristic of the Masterpiece collection.
Maurice Lacroix Fiaba FA1003-PVP06-110-1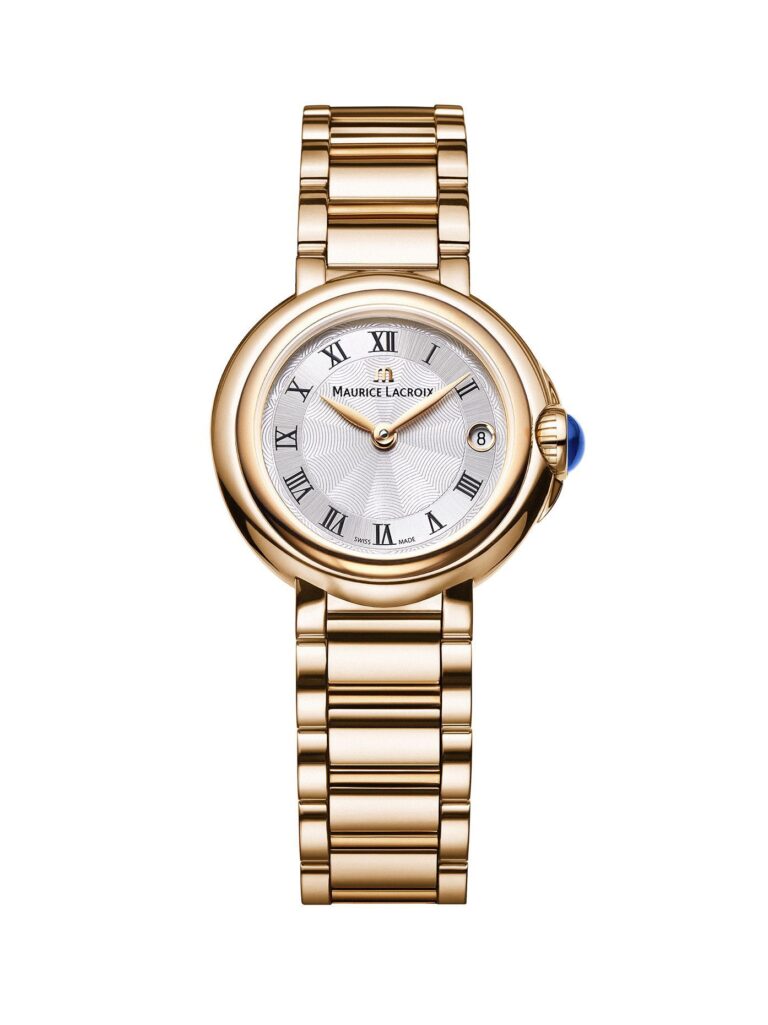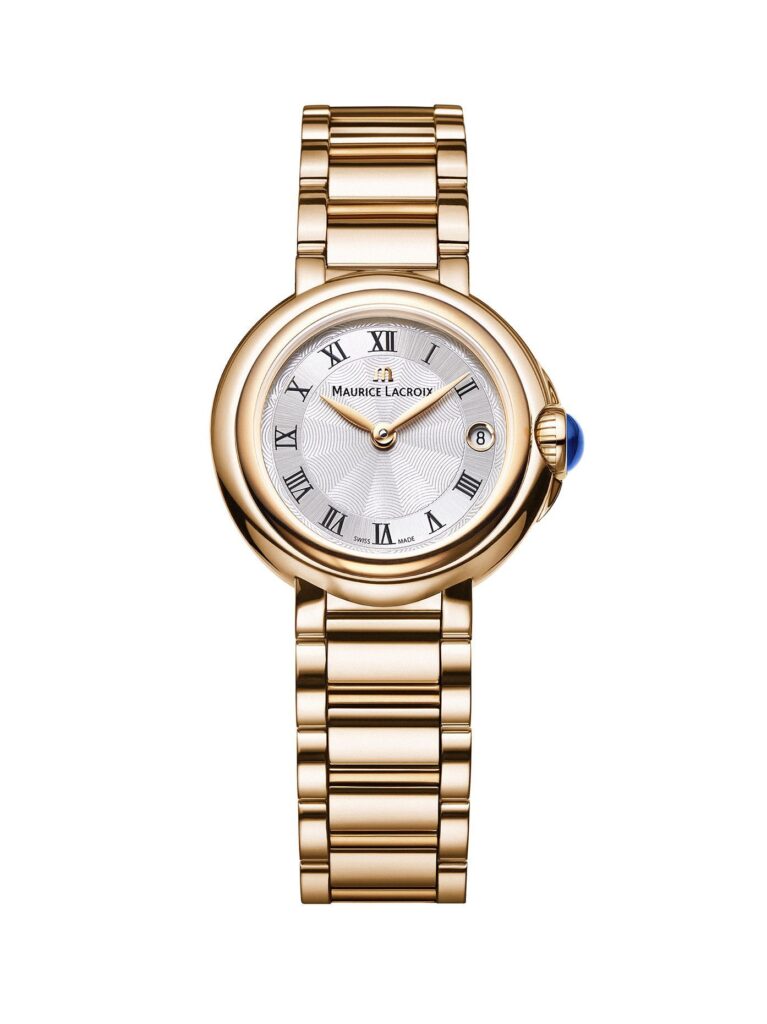 Irrespective of how you define your personality, there is a Fiaba which can express your character with majestic lines and, courtesy of a reliable Swiss movement, provide a loyal partner for life's special moments.
Looking to buy or Inquire
Look no further. To check the full collection, simply click on the here to check out all the Maurice Lacroix collections.
To view one of the largest Watch Collections in Australia, visit Linda and Co Jewellers (Premium Authorised Dealer) located in Rhodes – Broadway and Macquarie Shopping Centres in Sydney.
If you prefer to shop Maurice Lacroix Watches online browse now and find your next watch.