Tissot PRX
FIRSTLY DESIGNED IN THE LATE 1970S
«Innovator by tradition», Tissot has always known how to interpret the designs of its time. The late 1970s gave rise to a series of Tissot timepieces with integrated bracelet, fitted with newly developed quartz movements. Their thinness allowed for slim cases.
A REMARKABLE WATCH OF TODAY
The PRX 40 205 reinterprets this historic model, deeply rooted in today's design cues of the elegant sports watch. This remarkable timepiece is manufactured with a high level of finish.
Available instore and online March 2021
PRX Collection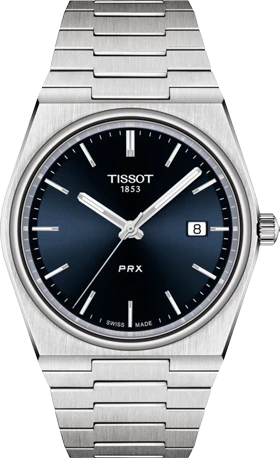 TISSOT PRX
Blue sunburst dial
Swiss Made quartz movement
Hands coated with Super-LumiNova®
PRX Collection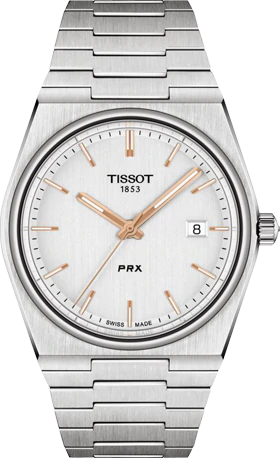 TISSOT PRX
Vertically-brushed, satin-finish and silver-grey dial
Swiss Made quartz movement
Hands coated with Super-LumiNova®
PRX Collection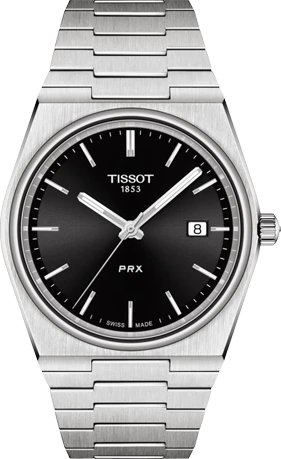 TISSOT PRX
Black dial with steel hands
Swiss Made quartz movement
Hands coated with Super-LumiNova®
Available instore and online March 2021